CS-1000p
The CS-1000P is amplifier from Leben so far. Not somewhat, not slightly, it's simply the best, period.
Review from www.6moons.com
Click here for more info on the Leben CS-1000p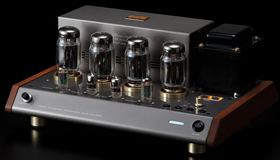 Leben CS300F integrated amplifier
Leben CS300F received the RED FINGERPRINT AWARD.
Click here to read about it on High Fidelity (Translation)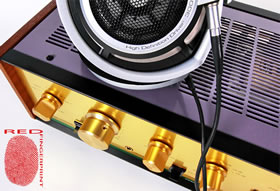 CS-600
POWER AMPLIFIER DIRECT SWITCH & INPUTS.
"PREAMP-IN" terminals on the rear panel allow you to use CS-600 as a power amplifier. By switching a selector on thr front panel, by-pass all the functions only excepting a Volume control.
A WIDE RANGE OF SPEAKER APPLICATION
Multi output impedance selector: 4/6/8/16 ohms.
FLAT AND WIDE FREQUENCY RESPONSE
A wide-ranged and flat frequency response upto 100KHz is enough capable for future digital audio format such as SACD/HDCD.
Click here for more info on the Leben CS-600

RS-30EQ
RS-30EQ is equipped with the CR-type equalizer based on GE(General Electric/USA) 12AT7 authorized by J.A.N.(Joint Army & Navy) standard of the US Army, and can reproduce a very high quality and clear sound without adding any NFB.
To avoid compromising sound quality using the NFB type, one of the solutions we adapted to completely protect the sensitive CR type equalizer was to originally develop for RS-30EQ a high quality "Orient-Core" power transformer perfectly shielded to shut-down hum noise from the transformer perfectly. We have also selected the finest available high-end audio components to keep the deflection of the RIAA curve below +/-0.2%.
Click here to read the review by Jeff Day from Positive Feedback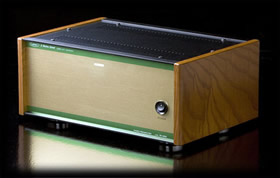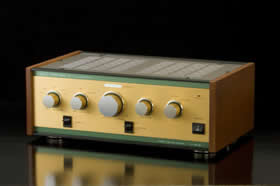 RS28CX
Awards

Blue Moon Award, awarded to RS28CX

CS660P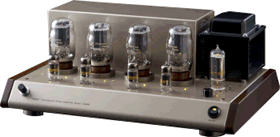 More information on Leben equipment can be found on the official web site, www.lebenhifi.com.